Men's Hockey World Cup 2018
India is going to host Men's Hockey World Cup 2018 at Bhubaneshwar, Odisha this year from 28 November to 16 December 2018. 16 Nations will be competing to claim the title of being World Champions and it definitely will be going to entertain the sports enthusiast especially Hockey lovers worldwide.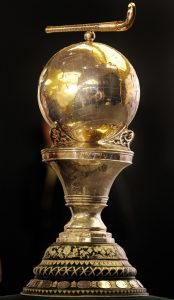 The roots of hockey are buried deep in antiquity. Historical records show that a crude form of the game was played in Egypt 4,000 years ago and in Ethiopia around 1,000BC, whilst an ancient form of the game was also played in Iran in around 2,000 BC.
The modern game of hockey emerged in England in the mid-18th century and is largely attributed to the growth of public schools, such as Eton. The first Hockey Association was formed in the UK in 1876 and drew up the first formal set of rules. The original association survived for just six years but, in 1886, it was revived by nine founding member clubs.
Hockey and the Olympics:
The first Olympic Hockey Competition for men was held in London in 1908 with England, Ireland, Scotland and Wales competing separately. With the addition of Germany and France, the competition ran with six teams.
India was the first Non-European nation to be the part of International Hockey. In 1928, the team won its first Olympic Gold Medal and till 1956, India remained unbeaten in Olympic games, winning 06 Olympic Golds in a row. However after winning its Gold in 1980, the team saw a downfall for almost three decades which ended in 2016 when the team claimed a silver in Champions trophy and reached the knock-out stage of Olympics after a gap of 36 years.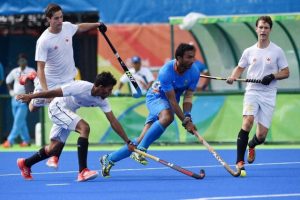 This Year India is again ready to make it big in their own country when 15 other nations will be competing divided in 04 pools. We are organising tours for sports enthusiast to cover this Sporting Event with our specially designed itinerary to cater to traveller's taste. All these itineraries can be customised according to the need of the guest. Anyone interested in taking these tours can directly visit www.sportstourpackages.com/hockey-world-cup/ and register their interest for free. Once you have filled in your contact details, one of our expert will contact and customise your tour, if needed. All these tours are available with the match tickets to the best available seats, stadium transfers, hotel accommodation and sightseeing.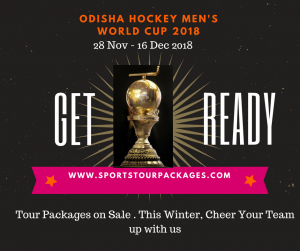 So grab the opportunity to be the part of this major sporting event and enjoy the live action in the stadium while cheering up your favourite team with www.sportstourpackages.com