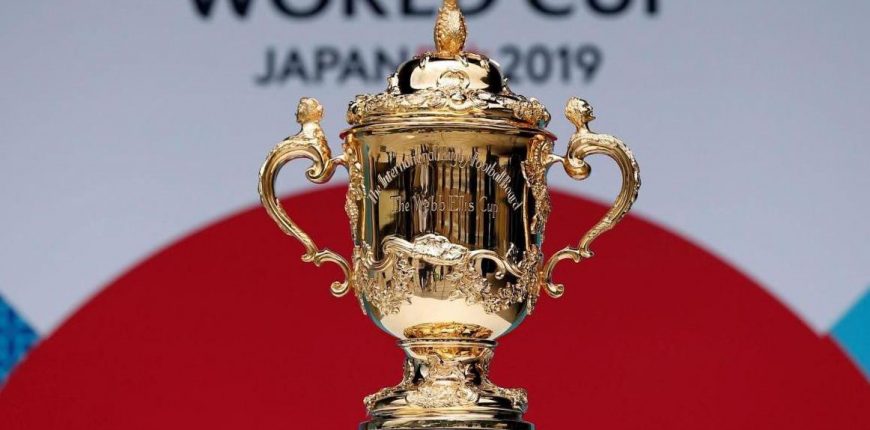 RUGBY WORLD CUP, JAPAN 2019
Japan will host the 09th Edition of Men's Rugby World Cup 2019 at its 12 Venues across the Country. Japan is all set up to host the World cup matches, where 20 Teams will play to claim the title of World Champions.
About Japan
Japan – The Land of Rising Sun, is famous for its most advance technology, highly skilled workforce and most highly educated country in the world. Japan has 20 World Heritage Sites. Popular tourist attractions include Tokyo and Hiroshima, Mount Fuji, ski resorts riding the shinkansen and taking advantage of Japan's hotel and hot spring network.
Rugby World Cup tours
Sports Tour Packages is offering many tour packages for supporters from worldwide to cover this Mega Sporting Event. All the packages are tailor made to suit to your requirement. Just chose the matches of your team, which you wish to see and our expert team member will design a package for you. So enjoy the best experience of Sport travel at Japan with us.
Rugby World Cup 2019 Teams
Following are the Pool wise participating teams in Men's Rugby World Cup, Japan 2019
Pool A
Ireland
Scotland
Japan
Russia
Samoa
Pool B
New Zealand
South Africa
Italy
Namibia
Canada
Pool C
England
France
Argentina
USA
Tonga
Pool D
Australia
Wales
Georgia
Fiji
Uruguay
2019 Rugby World Cup Schedule
Following is the full schedule for Men's Rugby World Cup, Japan 2019
Date
20 September 2019
21 September 2019
21 September 2019
21 September 2019
22 September 2019
22 September 2019
22 September 2019
23 September 2019
24 September 2019
25 September 2019
26 September 2019
26 September 2019
28 September 2019
28 September 2019
28 September 2019
29 September 2019
29 September 2019
30 September 2019
02 October 2019
02 October 2019
03 October 2019
03 October 2019
04 October 2019
05 October 2019
05 October 2019
05 October 2019
06 October 2019
06 October 2019
08 October 2019
09 October 2019
09 October 2019
09 October 2019
11 October 2019
12 October 2019
12 October 2019
12 October 2019
13 October 2019
13 October 2019
13 October 2019
13 October 2019
19 October 2019
19 October 2019
20 October 2019
20 October 2019
26 October 2019
27 October 2019
01 November 2019
02 November 2019
Match
Japan Vs Russia
New Zealand Vs South Africa
France Vs Argentina
Australia Vs Fiji
Ireland Vs Scotland
Italy Vs Namibia
England Vs Tonga
Wales Vs Georgia
Russia Vs Samoa
Fiji Vs Uruguay
Italy Vs Canada
England Vs USA
Japan Vs Ireland
South Africa Vs Namibia
Argentina Vs Tonga
Georgia Vs Uruguay
Australia Vs Wales
Scotland Vs Samoa
New Zealand Vs Canada
France Vs USA
Ireland Vs Russia
Georgia Vs Fiji
South Africa Vs Italy
Japan Vs Samoa
England Vs Argentina
Australia Vs Uruguay
New Zealand Vs Namibia
France Vs Tonga
South Africa Vs Canada
Scotland Vs Russia
Argentina Vs USA
Wales Vs Fiji
Australia Vs Georgia
Ireland Vs Samoa
New Zealand Vs Italy
England Vs France
Japan Vs Scotland
Namibia Vs Canada
USA Vs Tonga
Wales Vs Uruguay
QF1: Pool C Winner Vs Pool D Runner up
QF2: Pool B Winner Vs Pool A Runner up
QF3: Pool D Winner Vs Pool C Runner up
QF4: Pool A Winner Vs Pool D Runner up
SF1: Winner QF1 Vs Winner QF2
SF2: Winner QF3 Vs Winner QF4
Third Place Play Off
Rugby World Cup 2019 Final
Venue
Tokyo
Yokohoma
Tokyo
Sapporo
Yokohama
Higashiosaka
Sapporo
Toyota
Kumagaya
Kamaishi
Fukuoka
Kobe
Shizuoka
Toyota
Higashiosaka
Kumagaya
Tokyo
Kobe
Oita
Fukuoka
Kobe
Higashiosaka
Shizuoka
Toyota
Tokyo
Oita
Tokyo
Kumamoto
Kobe
Shizuoka
Kumagaya
Oita
Shizuoka
Fukuoka
Toyota
Yokohama
Yokohama
Kamaishi
Higashiosaka
Kumamoto
Oita
Tokyo
Oita
Tokyo
Yokohama
Yokohama
Tokyo
Yokohama